Our Mission is to partner with adults with diverse abilities to actively pursue healthy, self-determined lives.
Stanton Home serves adults with a primary diagnosis of intellectual and/or developmental disability.
The majority of the people we serve live at one of the Stanton Home residences, others join us for the Day Program at 205 North Plain Rd. People remain in the program as long as they desire to and we are able to meet their needs.
Nathan Davis
Tristan Greene
Leslie Groff

Hannah Harvey
Sandra Littell
Lisa Love
Victoria Wagner
Ryan Wagner
Janyss Morse
Emily Bottum
Cheryl Chasse
Sara Cohen
Isaura (Izzy) Fearn
Jeanne Goll
Kristina Gomez
Anne Marie Heffernan
JoEllen Johnson
Donna Pequignot
Jackie Strawn
Michelle Brazil
Radvile Dallmeyer
Nancy Finn
Rosalynn Frederick
Lynne Jablonski
Kas Maroney
Helen Moorefield
Janyss Morse
Michael Petersen
Charlie Robinson
Susan Shurtleff
Kendra Smallwood
Peter Stanton
Lauren Tompkins
Domenic Annand
Jesse Bauknight
Charlotte Brooks
Maegan Carlson
Robin Chadwell
Jamie Davenport
Sara Dixon
Nolan Dupont
Jennifer Eldridge
Courtney Gagne
Alia Gilmore
Daeja Gomes
Maggie Hallowell
Kevin Harvey
Lily Heberlein
Josiah Jones
Elise LaFosse
Barbara Linden
Alexander Mikulich
Tony Moore
Jaron Moore
Matthew Rock
Hannah Ross
Crystal Sawyer
Ran Shimizu
Robert Spence
Mary Stalker
Ethan Weisbecker
Anne Marie Wendling
Alicia Williamson
Sam Ernst
Chair
Cathy Fracasse
Treasurer
Kate Van Olst
Clerk
Emily Alward
Jane Bloom
Yvonne Forman
Michael Linden
Michael Ukropina
Laine Wilder
Emily Zelenovic
Stanton home is looking for people to join our community and help bring our mission to life by supporting adults with diverse abilities within our homes and programs. 
Stanton Home has six locations each with it's own character, activities and community.
Who knew that the answer to our prayers was just minutes up the road in Great Barrington, MA? After much research and lots of hand wringing, my sister and I contacted Stanton Home and arranged for a visit. The minute we walked in the door it felt right.
brother of Jim, resident of Orchard House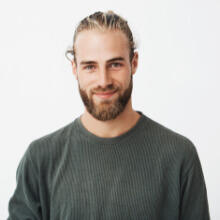 Fusce suscipit varius euismod. Aliquam erat volutpat. Quisque ac ullamcorper risus. Morbi lacinia lacinia tempus in hac habitasse platea collaborate with team members dictumst.
Human Rights, NO Exceptions
Stanton Home believes in honoring the rights and dignity of all people, especially those in our care. Our goal is to protect and advocate for the human rights of all who live and work at Stanton Home.
We provide training, resources, and support to the individuals we serve to inform them about and enable them to actively exercise their human rights. In addition, all our staff and volunteers are trained in Human Rights to be knowledgeable and conversant about this topic which is essential to life here.
Human Rights are a two-sided coin, on one side, we feel empowered when our rights are honored, we feel dignified when we are treated with respect. On the other side is responsibility, our responsibility to honor and respect the rights and dignity of others.
The Stanton Home Human Rights Committee provides oversight and training to ensure that the rights and freedoms of the individuals we support are completely respected. The Committee is comprised of a social worker, attorney, nurse, occupational therapist, local citizens and family members. We strive to ensure our residents understand and actively exercise their human rights. In addition we provide training for all our staff, both paid and unpaid, in protecting and advocating for the human rights of our residents and all who live and work at Stanton Home.
Make a difference today...